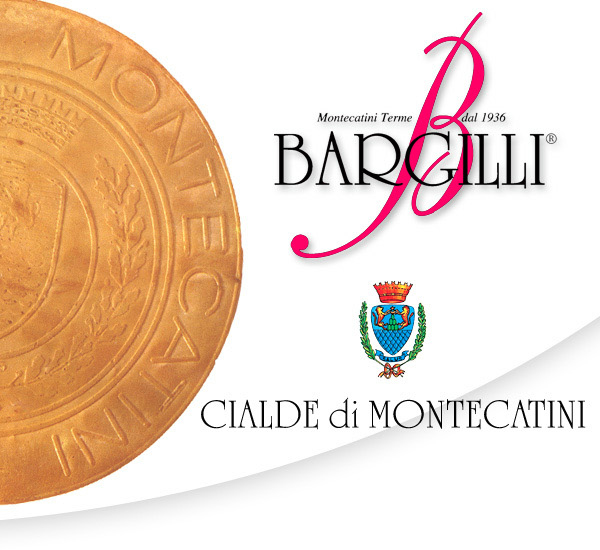 Le Cialde di Montecatini sono un delizioso biscotto leggero e nutriente, unico per la sua costruzione. Non contengono parti grasse aggiunte né additivi chimici. Le Cialde di Montecatini sono fatte artigianalmente dalla famiglia Bargilli dal 1936.
Ingredienti: farina di grano tenero 00, zucchero, latte intero, uova fresche, mandorle pugliesi.
Senza coloranti né conservanti.
Conservare in luogo fresco e asciutto.

Montecatini Wafers a "unique" product thanks to the manufacturing process, are delicious, nourishing biscuits. They have no added fats or chemical additives. Montecatini Wafers have been homemade since 1936 by Bargilli's family.
Ingredient: soft wheat flour 00, sugar, full milk, fresh eggs, almonds from Apulia.
No colouring and no preservatives.
Keep cool and dry.

Les Oublies de Montecatini sont un biscuit délicieux, léger et nourrissant à la préparation "unique". Elles ne contiennent pas de graisses ajoutées ni d'additifs chimiques Les Oublies des Montecatini sontfabriquées artisanalement par la famille Bargilli depuis 1936.
Ingrédients: farine de blé tendre 00, sucre, lait entier, ceufs frais, amandes des Pouilles.
Sans colorants et sans conservateurs.
Tenir au frais et au sec.

Die Oblaten aus Montecatini sind ihrer Beschaffenheit wegen ein einzigartiges Produkt, ein köstiliche, leichte und nahrhafte Waffelspezialität ohne Zusatzfettenoch chemische Zusatzstoffe. Oblaten aus Montecatini werden seit 1936 im Familienunternehmen Bargilli hergestellt.
Zutaten: Weichweizenmehl 00, Zucker, Vollmilch, frische Eier, Mandeln aus Apulien.
Ohne farb- Ohne farb- und konservierungstoffe.
Kühl und trocken lagern.

Producto "único" por su elaboratión, los barquillos llamados Cialde di Montecatini son un delizioso bizcocho liviano y nutriente. No contienen partes grassa agregadas ni aditivos químicos. Especialidad de respostería absolutamente genuina, los barquillos o Cialde di Montecatini están hechos de manera artesanal por la famiglia Bargilli desde 1936.
Ingredients: harina de trigo terno 00, azúcar, leche entera, huevos frescos, almendras de Puglia.
Sin colorantes ni conservantes.
Mantener en sitio fresco y seco.